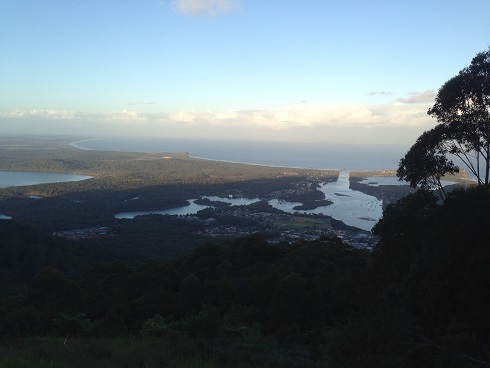 October 28 2017: Music and Nature

Is music a phenomenon of nature or is it a product of culture alone? Does nature make music or is music made by man? The history of thought shows that there are several ways to answer this question. And the different answers will also give us very different possibilities how to listen to music. The conception of music as autonomous art which characterises western classical music seems to separate culture from nature. However, throughout the history of music this division has been consistently challenged. Why is this so? We will explore the question how nature and music are related in the pre-concert talk which is followed by a performance of a superb French horn quartet featuring in an exhilarating program of virtuosity and refinement.


3 pm pre-concert talk (Goetz Richter)
4 pm Shiraz Quartet
performing works by Turner, Schumann, Hindemith and others.
The Shiraz Quartet was founded in 2016 and is made up of four horn performance undergraduates from the Sydney Conservatorium of Music, Andrew London, Gemma Lawton, Pei Yin Xu and Sarah Morris. The quartet covers a range of repertoire and genres from Schumann to Hindemith, from transcriptions of classics to jazz. Whilst being Sydney based, the Shiraz Quartet often travels to experience different venues and areas, receiving guidance from world class players and professors like Robert Johnson, Michael Wray and Hector McDonald. Their goal is to bring the uniqueness of a horn quartet together with sophisticated and entertaining repertoire to create an inspiring and unforgettable musical experience.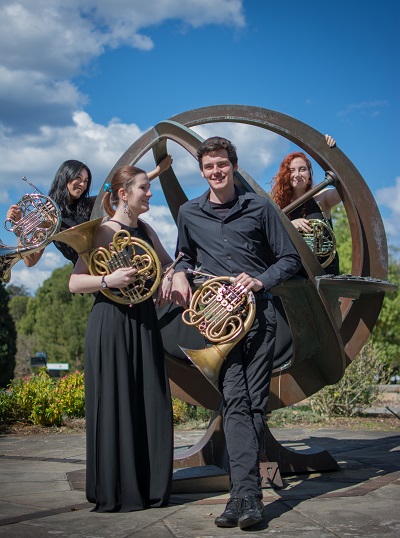 June 18 2017: Spirit and Music

Connections between spirit and music are manifold - not only is much music inspired by spirituality, spirituality itself refers to music for enlightenment. The philosophical understanding of music and spirit is, however, quite complex and goes beyond any religious or metaphysical dimension. The early nineteenth century thinkers, have seen in music and art important ways to reflect and understand spirit. And music (and art) have responded in turn to develop their spiritual response. The pre-concert talk will reflect on the joint path of music and spirit over the past three centuries.


11.30 am Pre-concert talk (Goetz Richter)
2 pm Geist Quartet
J. S. Bach, Prelude and Fugue
W. A. Mozart, Quartet d minor K 415
B. Britten, String Quartet No 2


Geist Quartet
Sonia Wilson, Meg Cohen (violins) | Hayasa Tanaka (cello) | James Larsen (cello)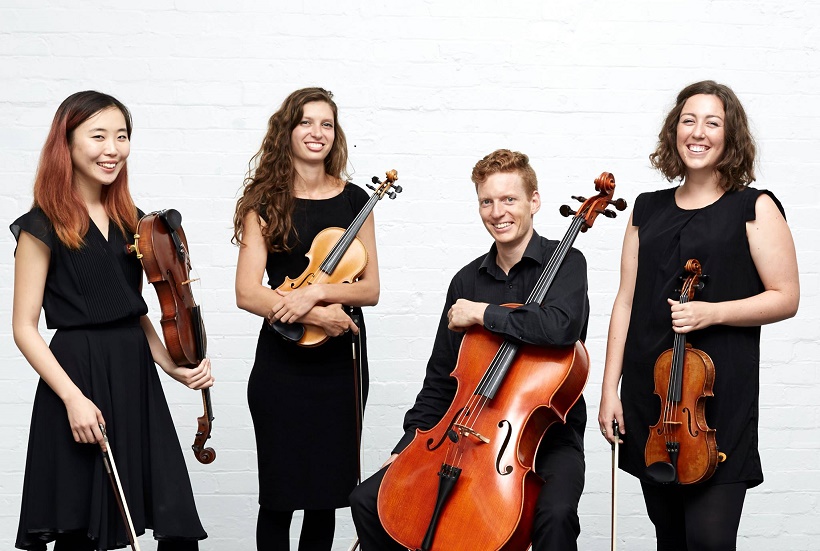 May 7 2017:
Feeling and Form- The battle for expression
This program explores a real battle in the music history of the nineteenth century - the battle between the "new-school" of Liszt and Wagner that viewed music as a language of feeling and the view of the traditionalists that insisted that music was merely sounding, moving form. We will introduce Eduard Hanslick's polemical and provocative treatise about beauty in music and Richard Wagner's thoughts about music and language.
3 pm Pre-concert talk (Goetz Richter)
4 pm Trio Novalis
Franz Schubert, Trio Bflat D 898
Franz Liszt (arr. Saint Saens), Orpheus S 98
Anton Dvorak, Trio e minor op 90
Trio Novalis
Jeanell Carrigan (piano) | Goetz Richter (violin) | Minah Choe (cello)