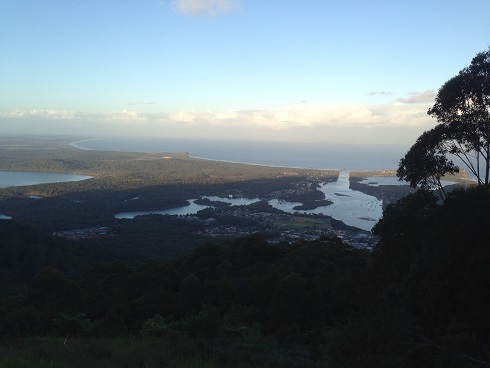 November 26 & 27: Music, Poetry & Philosophy

Early 19th century romanticism develops the fundamental and striking thought that music, poetry and philosophy are related. What defines this complex relationship and how is it possible? A weekend of poetry, philosphy and music will explore answers.


Kendall School of Arts
Saturday, November 26, 4 pm

:

Poetry and Music Salon

with Luke Fischer
In the tradition of nineteenth century literary solons, Luke Fischer will read selections of his poetry. Readings will be balanced by music, performed by Goetz Richter, Jeanell Carrigan & Friends. There will be opportunity for questions and discussion at the end of the presentation.

Luke Fischer is a Sydney-based poet and philosopher. He is the author of four books: the poetry collections

Paths of Flight

(Black Pepper, 2013) and

A Personal History of Vision

(UWAP, forthcoming 2017), the monograph

The Poet as Phenomenologist: Rilke and New Poems

(Bloomsbury, 2015) and the children's book

The Blue Forest

(Lindisfarne Books, 2015). He is an honorary associate in the philosophy department at the University of Sydney. For more information see: www.lukefischerauthor.com
The Poetry & Music Salon features music by Prokofiev, Dvorak and Arvo Paert
Goetz Richter, Sujin Park (violins) | Hayasa Tanaka (viola) | Jeanell Carrigan (piano)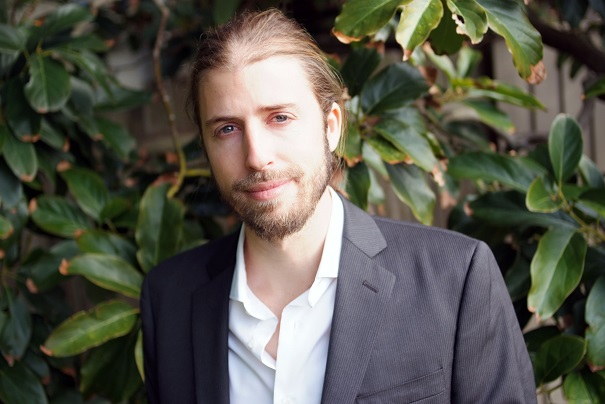 Sunday November 27, 11.30 am PhiloMusica pre-concert talk by
Dr. Dalia Nassar (University of Sydney)

Romanticism explained


Dalia Nassar is Lecturer in Philosophy at the University of Sydney. She is the author of T

he Romantic Absolute: Being and Knowing in Early German Romantic Philosophy, 1795-1804

(University of Chicago Press, 2014) and the editor of

The Relevance of Romanticism: Essays on German Romantic Philosophy

(Oxford University Press, 2014). For more information see Dalia Nassar, University of Sydney

Sunday, November 27, 2 pm, Concert: Music by Schumann & Schubert
R. Schumann, Fantasiestücke op 73
R. Schumann, Märchenbilder op 133
R. Schumann, Sonata a minor for Violin & Piano op 105
F. Schubert, Quartet d minor D 810 ("Death & the Maiden)
Goetz Richter, Suijin Park (Violins) | Hayasa Tanaka (viola) | Daniel Pini (cello) | Jeanell Carrigan (piano)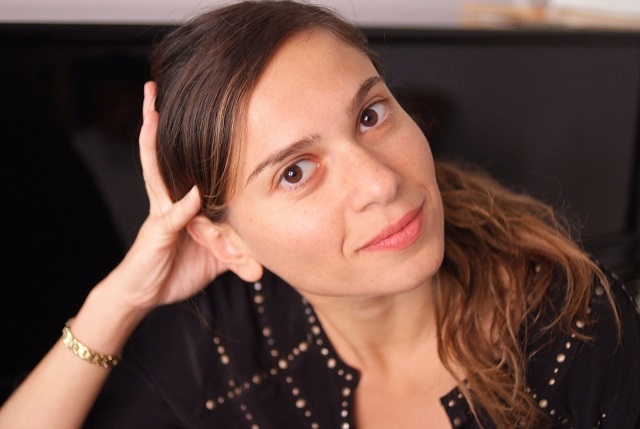 October 23 2016: Opera as Philosophy

Opera is often consumed and understood as a spectacular form of entertainment. Its greatest composers, though, transform this artform and its cultural significance. For them, opera creates fundamental mythologies beyond mere entertainment. They expand it into the realm of metaphysics. Philosophers have responded to this and interpreted opera through possibilities of transcending word, tone and dramatic gesture. We will explore some of the more well-known philosophical interpretations of opera (Kierkegaard on Mozart, Nietzsche on Wagner) and we will try to hear whether and how operatic music achieves this transcendence.

Rising Singing Stars Julie Paik (Soprano) and Lewis Barber (baritone) perform arias by Handel, Mozart, Dvorak, Bellin
i, Donizetti and Verdi. They are joined by flutist Sarah Ismail and pianist Jeanell Carrigan who will perform Claude Debussy's

Syrinx

and Carl Reinecke's

Undine Sonata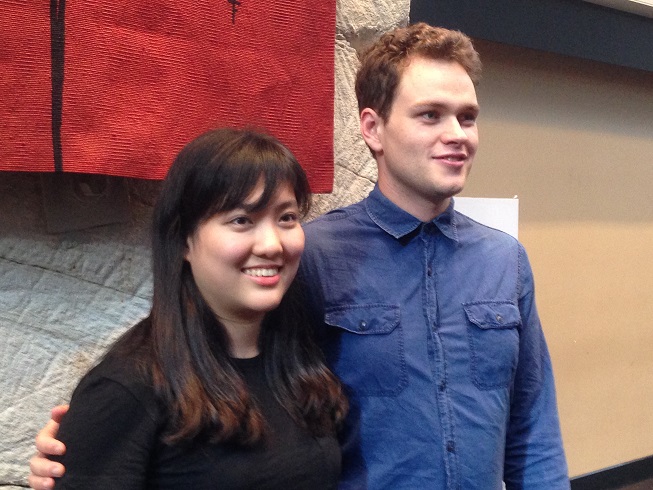 Julie Paik (soprano), Lewis Barber (baritone) |
Jeanell Carrigan (piano) | Sarah Ismail (flute)

July 31 2016: The One and the Many

The One and the Many, identity and difference are fundamental to music itself. Identity and difference define the relationship of music with the human being. How does music establish identity? How is it possible for music to establish differentiation of character, yet achieve integration and define identity? In philosophy, Plato and the Pre-socratics are already asking about the relationship between the One and the Many. What is identity and how is it related to difference? Music as moving thought may provide us with answers. Following reflections about the origins of philosophy in Platonic and Pre-Socratic thought by Goetz Richter, a performance by internationally renowned guitarist Vladimir Gorbach directs us towards concrete answers.


Vladimir Gorbach (guitar solo)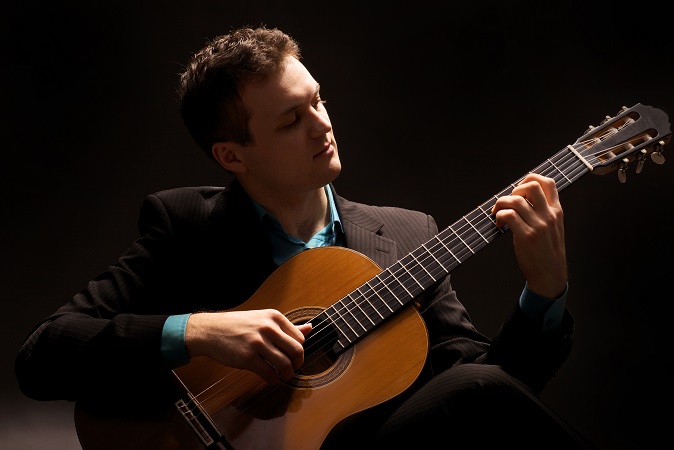 Internationally acclaimed guitarist Vladimir Gorbach has captivated audiences across Europe, Australia the United States and his native country of Russia. His international success began when he was accepted into the Yehudi Menuhin Foundation "Live Music Now" outreach program. He then went on to win many international guitar competitions and prizes in Spain, Italy, Germany, Portugal, Greece and most recently at the 2011 Guitar Foundation of America earning him a full season concert tour throughout North America, including at Debut Carnegie Hall, NY; Canada, Mexico, South America, and China, in addition to a publication with Mel Bay and a recording for Naxos label distributed worldwide.
In 2013 Vladimir took on his new duties to lead the guitar program at the California State University, Fullerton, in addition to his new role as the International Artist Fellow in Music at the University of Southern California, Thornton School of Music. (USC's most elite graduate fellowship, nick-named as the "Rhodes Scholarship" for the Arts, which is granted annually to only one fellow in each of six arts schools at USC).
He has performed in recital and as soloist with chamber ensembles of Orchestra de Las Beiras, the Orchestra de Aveiro (Portugal), the Russian Academic Chamber Orchestra Musica Viva, the Symphony Orchestra of New Russia, and Junge Philharmonie Köln , as well as appearances at the Moscow Philharmonic Concert Series, Koblenz International Guitar Festival (Germany), Guitar Art Festival Belgrade (Serbia), Vienna Guitar Forum (Austria), Nantes Summer Guitar Academy (France), Vondelpark Festival (The Netherlands), and Sydney Crows Nest Concert Cycle (Australia), in addition to giving master-classes at numerous festivals.
In 2015 Vladimir started his appointment at the University of Sydney, Sydney Conservatorium of Music.
programme

May 22
2016: Against the Tide
Music is an art of- and in its time. Yet, fashion is not everything… Is there, after all, good and bad music? And who decides? Composers and performers seek recognition- but on whose terms is this achieved?
This presentation looks at the piano music of composers who faced battles every day to have their music recognised, published, performed and remembered. They were all women! Were their battles any harder than those of their male peers at the same time? Was it because they wrote against fashion? Or was it because they were women – composing against a tide?
Jeanell Carrigan

presents her reflections in the pre-concert talk on some remarkable Australian Women who wrote music. The concert following will present chamber, vocal and piano music by Margaret Sutherland, Dulcie Holland, Una Bourne, Meta Overman, Peggy Glanville Hicks, Kitty Parker and Esther Rofe.
Jong Eun Paik (soprano) | Nattanan Low (clarinet) | Jeanell Carrigan (piano)
pdf flyer